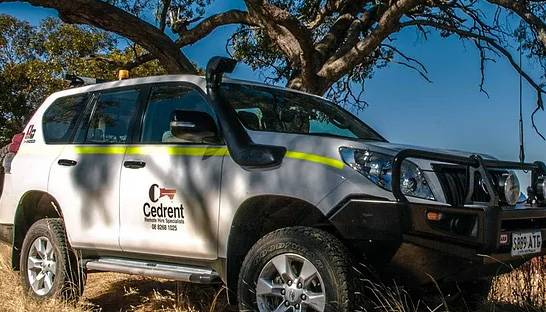 Cedrent Enterprises wins PwC Indigenous Business Award
The PwC MURRA Boost initiative selected a native owned vehicle rental company as its latest recipient, with Cedrent Enterprises' profits helping to support youth on the West Coast.
The South Australian-headquartered car rental company – which is majority indigenous owned – will receive $ 30,000 in in-kind advice from a dedicated PwC team to help strengthen business practices and strengthen future growth capabilities.
Now in its sixth cycle, the PwC MURRA Boost initiative is part of Indigenous Business Month, which was created in 2015 by alumni of Melbourne Business School's MURRA Indigenous Business Master Class. The goal of Indigenous Business Month – organized this year under the theme "Powering the Indigenous Economy" – is to highlight and foster Indigenous economic participation.
"PwC is extremely pleased to continue to support Indigenous Business Month," said Tom Seymour, CEO of PwC. "We have had the privilege of working with many great Aboriginal businesses over the six years of this award – and watching them prosper and grow. This continues to demonstrate the growth and diversity of Indigenous businesses and their ambitions have a significant impact. "
Seymour also noted the extremely high quality of this year's nominees. PwC is really looking forward to working with Cedrent and contributing to the next step in its growth journey. "
Founded in 1991, Cedrent Enterprises today serves customers across the South Australian outback and to Alice Springs and Darwin, with a range of commercial utilities, trucks, vans and buses on offer. as well as large and small passenger vehicles. In 2017, a majority stake in the company was purchased by the indigenous company Munda Wana Wilurarra.
Indigenous-owned and operated, Munda Wana Wilurarra is in turn a commercial arm of the community trust of the Far West Coast Aboriginal Corporation, an organization overseeing land management on the west coast of South Australia, a region s 'extending roughly on the west side of the Eyre Peninsula. across the Nullarbor Plain to the Western Australian border which was granted Aboriginal title in 2013.
"Cedrent Enterprises has strengthened the indigenous economy by expanding our Enterprise Rent-A-Car franchise across Australia, helping us engage more Aboriginal communities and provide more opportunities for our crowd," said April Lawrie , director of Far West Coast Investment, who noted that the proceeds were used to provide education programs and scholarships to young people in the far west of the coast.
Previous winners of the PwC MURRA Boost initiative are: GWS Engineering and Construction (2020), BlackCard (2019), Kakadu Tiny Tots (2019), Marrawah Law (2018), Biodiversity Australia (2017) and Ngakkan Nyaagu (2016).