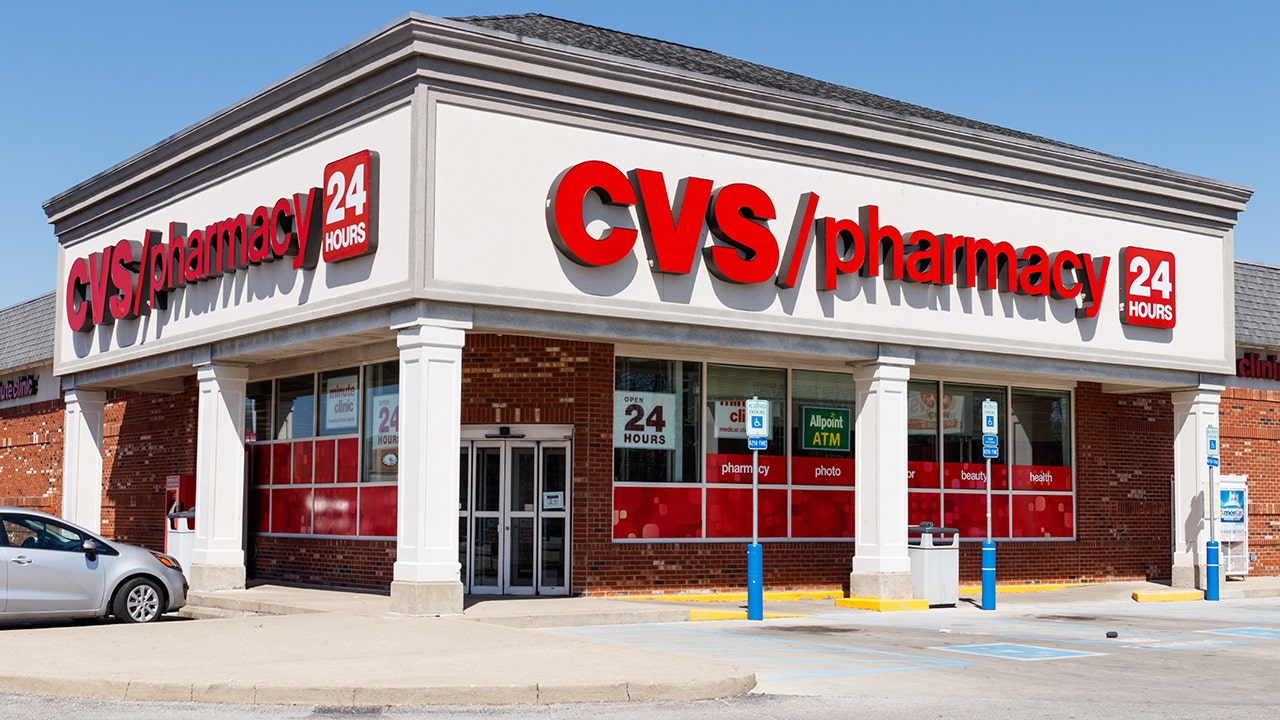 CVS Workshop Tells Employees To Hold "Accountable" For "Non-Inclusive" Acts
FIRST ON FOX: CVS Health is running a "conscious inclusion workshop" that aims to teach employees how to be "accountable" for non-inclusive behaviors, FOX Business has learned.
An internal email obtained by FOX Business showed David Casey, senior vice president of workforce strategies and director of diversity, discussing the four-week program. The first three weeks included 20 to 30 minutes of self-study per week, leading to a two-hour virtual workshop in the fourth.
In the email, Casey goes on to describe the different "skills" that employees will develop during the fourth week of the workshop. These included: "Identify unconscious biases in your daily interactions and experiences," "[d]demonstrate bravery in speaking and having difficult conversations when observing non-inclusive behaviors "and"[c]failing to hold yourself and your colleagues accountable for consistently embracing diversity of all kinds and taking swift action against non-inclusive behaviors. "
Joseph Goode, who is CVS's senior director for corporate communications, told FOX Business on Tuesday that "the workshop was announced in July 2020 as part of our nearly $ 600 million pledge to combat racial inequalities ". He added that "our stated goal is 100 percent employee participation."
AMEX TRAINING INVITED STAFF TO ADOPT A HIERARCHY, PLACING "MARGINALIZED" OVER "PRIVILEGED"
It is unclear how employees would be held accountable and CVS made no comment when asked about it. However, the language seemed to address concerns about institutions pressuring people to adopt or defend certain beliefs.
A CVS Health employee, who spoke on condition of anonymity, told FOX Business he was offended by the implications of the training.
"I was brought up to judge people by their actions, not their skin color or anything," the employee said. "I have gone to great lengths not to categorize people and then treat them as the worst in that category. Just as a person being unfairly judged should be furious at this judgment, I am mad at the assumption that I judge people solely on the basis of how they look or where they're from, and what I need to fix. "
Chris Rufo, who currently publishes a series of reports on training in large companies, told FOX Business on Tuesday that CVS's program was based on "pseudoscientific nonsense."
"And what does CVS mean by 'swift action against non-inclusive behavior'? " He asked. "Will they suddenly tolerate the expression of conservative, traditional or religious beliefs in the workplace? Of course not. Corporate inclusion is a farce, inspired by ideologists and implemented by morons. CVS is just another company that bought snake oil from 'DEI.' "
President and CEO Larry Merlow said last year that his company's $ 600 million investment "would capitalize on the strength of this diversity and focus on where we can have the most." big impact ".
FORMER CEO SOUNDS ALARM ON "AWAKENED" CAPITALISM, SAYS HYPOCRISY IS RISE
In addition to company-wide training, the company intended to "expand [m]welcoming, sponsoring, developing and advancing various employees. The company's press release also highlighted other initiatives, such as strengthening its "supplier diversity" program. According to its website, this program focuses on "partners[ing] with our business units to integrate supplier diversity into sourcing activities, and with national organizations to identify and develop diverse businesses. "
Last year's investment was part of the company's overall inclusion efforts. CVS's 2020 Corporate Social Responsibility Report claims that "senior leaders" underwent "conscious inclusion training" at the end of the year. In early 2021, the training was presented to VPs and colleagues, and the company began rolling out it to other employees in June.
GET FOX BUSINESS ON THE GO BY CLICKING HERE
The report reads: "Developed in collaboration with leading third-party experts, the program explores the science of bias and where and how it manifests in our business, and it facilitates the development of personal action plans for inclusion ".
Under "Communicating Gender Identity," the company said it has started to optionally include pronouns on email signatures and business cards. The report adds that it used a field study to "gather more feedback from colleagues and customers on the use of pronouns on colleague badges" in retail pharmacies.