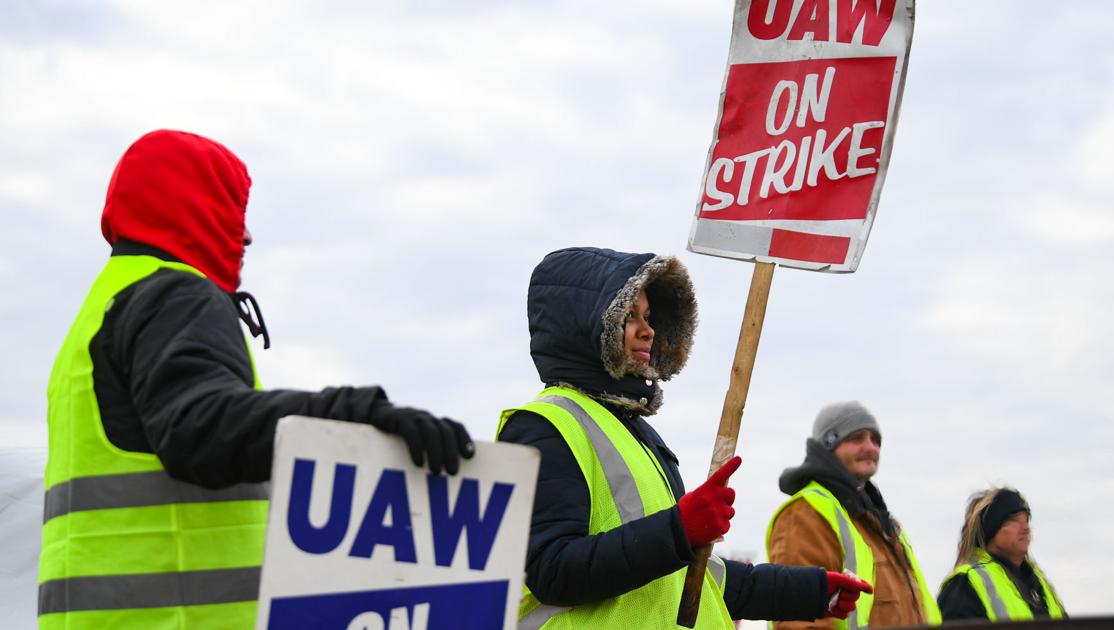 'It's a big mess': UAW members split over Deere's latest offer | Business and Economy
Picketers say tensions are mounting ahead of Wednesday's vote that will determine whether more than 10,000 International Union members, United America's auto, aerospace and farm equipment workers return to work or stay on the picket lines.
Deere and Co. made its latest offer on Friday in hopes of ending a strike that has lasted more than a month. The previous offer was rejected on November 2 by a vote of 55% to 45%, with the support of some local unions in Quad-City but the rejection of stores in Waterloo and Dubuque.
Leaders on both sides decline to comment, saying they want to respect the process as grassroots union members begin to be briefed on the new offer. Workers who had seen the details of the new contract said the changes focused primarily on the company's incentive program, or the continuous improvement compensation program.
Each local is responsible for informing its members of the new offer. Outside Davenport Works early Monday, strikers said they received two Google docs on the offer at 9 a.m. Workers at John Deere Harvester Works in East Moline and John Deere Seeding Group in Moline had not received official information from their locals. They were told there would be briefings ahead of Wednesday's vote.
"It's a big mess right now," said one worker, referring to the discussions in his local. "If this passes, there will be other people who will not be happy."