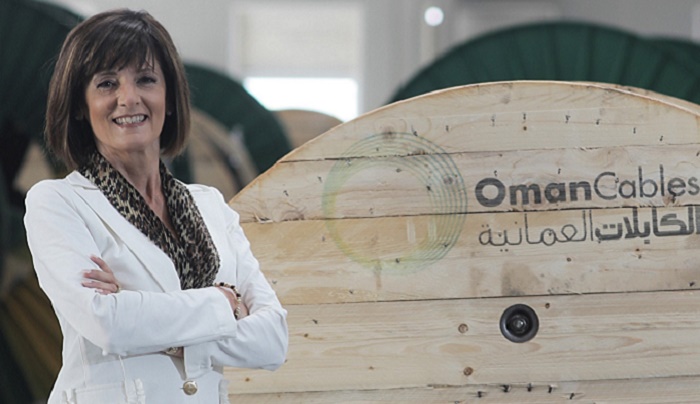 Omani employees are integral to the operation, success of the company
Muscat: The CEO of Oman Cables Industry (OCI) said Omani employees are the company's greatest assets as it pursues its commitment to contribute effectively to the Sultanate's economy and progress.
Cinzia Farise believes Omanis are integral to the success of the company's operations, supported by the contributions of its expatriate workers.
"At OCI, young Omanis learn creativity, emotional experience, collaboration, conflict management, time management, communication skills through expatriate experience in a wonderful environment where they work alongside side by side," Farise told The Times of Oman in an exclusive interview. .
She added that OCI's expatriate staff always act as role models for Omanis, training them professionally and with high integrity for smooth operation. OCI employs 13 different nationalities to provide multicultural and learning-friendly diversity to its young Omani employees.
OCI, based in the Rusail Industrial Zone, was established in 1984 with the aim of manufacturing and marketing electrical products, in particular a wide range of cables. He has contributed cable technology in different industries towards Oman's rapid progress towards manufacturing industries and domestic use.
But OCI is not content with just mixing a professional workforce, but is working hard to introduce more female employees to give equal employment opportunities for both genders.
"This year, we were able to include female employees in our factory portfolio for the first time, demonstrating an increased commitment to equality and opportunity across the company. Our efforts to identify the right talent are not based on gender but on recognizing people's potential," Farise emphasized.
It can be noted that the CEO of OCI is a woman who has a deep interest in advancing the values ​​of the opposite sex within the workforce of a company she leads. She added that the company is "on track to achieve a 50-50 gender balance in hiring."
According to official statistics, women slightly outnumber men in Oman's population. Women make up 53% of the total population. Moreover, statistics have also shown that more than 65% of college and university students in Oman are women.
OCI is also actively involved in the search for talent among young graduates as part of its "Thymar" program.
"It prepares young Omani talents by developing their leadership qualities and their technical qualities to be ready for a broader experience in business. With these measures in place, we believe that educating and empowering local people and talent will ensure a prosperous and sustainable future for our business, for the Omani community and for the national economy," concluded Farise.