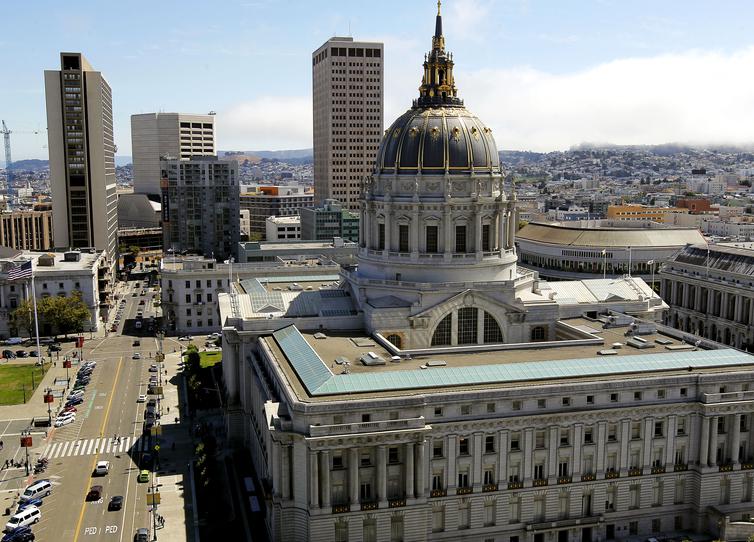 SF public workers return to town hall next week. Will this help the struggling neighborhood?
San Francisco's Civic Center could receive a much-needed life injection on Monday, as all city workers will have to return to the office after a year and a half of being allowed to work from home.
That means next week could boost San Francisco's slow economic recovery, especially for small downtown businesses struggling without the normal buzz of lunch, coffee and happy hour crowds.