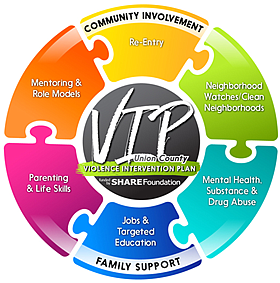 SHARE Foundation named best place to work
The SHARE Foundation was recently recognized as one of the best places to work in Arkansas. The program, currently in its eighth year, was created by Arkansas Business and Best Companies Group.
The Survey and Rewards Program was designed to identify, recognize and honor Arkansas' top employers, who benefit the economy, workforce, and businesses of the state. The list is made up of 50 companies.
To be considered for participation, companies had to meet the following eligibility conditions:
Be a for-profit or not-for-profit business or government entity;

Be a public or private company;

Have a facility in Arkansas;

Have at least 15 employees in Arkansas;

Have been in business for at least 1 year.
Companies from across the state participated in the two-part survey process to determine the best places to work in Arkansas.
The first part was to assess the policies, practices, philosophy, systems and workplace demographics of each nominated company. This part of the process represented about 25% of the total assessment.
The second part consisted of an employee survey to measure the employee experience. This part of the process represented approximately 75% of the total assessment. The combined scores determined the best companies and the final ranking.
Best Companies Group handled the entire listing and survey process in Arkansas, analyzed the data and determined the final ranking.
"We are delighted to receive this recognition again this year," said Dr. Brian Jones, President and CEO of the SHARE Foundation. "Last year was a difficult year for SHARE with the pandemic. Our employees rallied around and held on with us on a very bumpy ride. I am grateful to all of our amazing employees and for the oversight and support provided by the SHARE Board of Directors.
All winners will be celebrated and category winners, including the Benchmark Award winner, will be revealed at a hybrid event with in-person and virtual package options on September 29 at the DoubleTree Hotel Little Rock and then published in a supplement special from Arkansas Business on October 4.
For more information on the Best Places to Work in Arkansas program or to purchase in-person or virtual award show ticket packages, visit ArkansasBusiness.com/Tickets/BestPlaces or contact the Events and Marketing Coordinator awards, Kelli Roy at [email protected] or 501-455-9336.