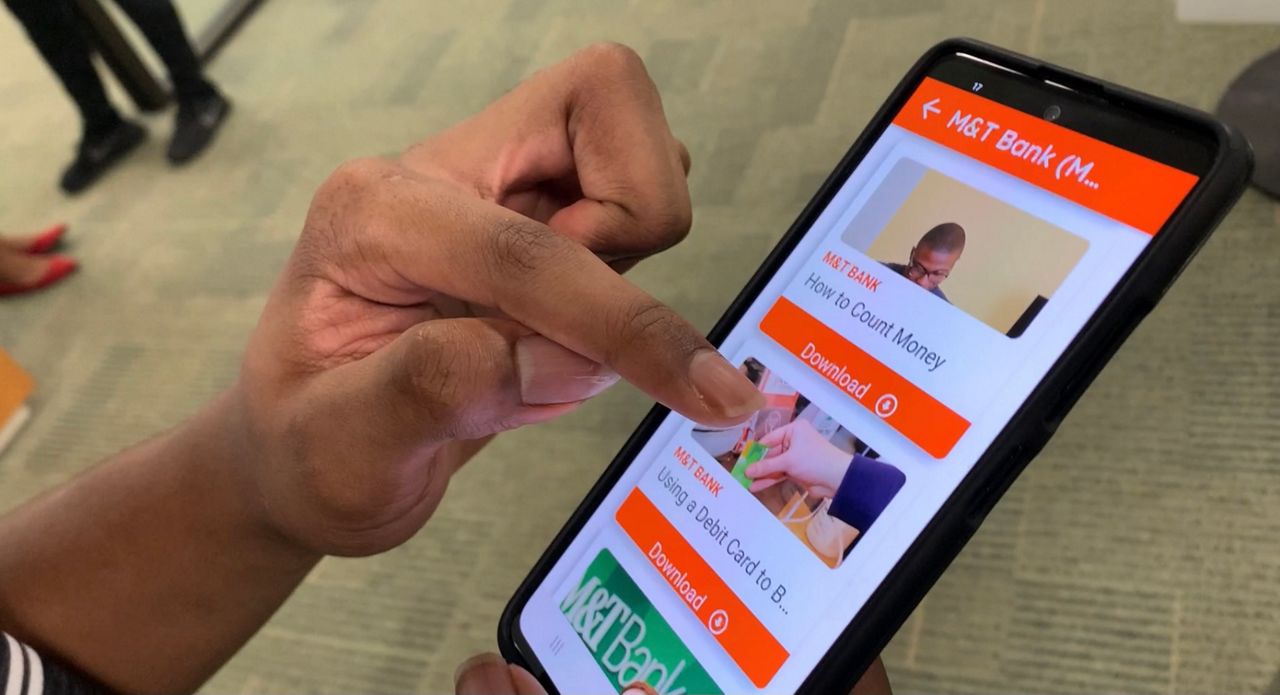 The app helps people with intellectual disabilities
BUFFALO, NY – M&T Bank is teaming up with 43North startup competition winner Magnusmode to launch MagnusCards, a free app dedicated to helping people with cognitive and intellectual disabilities complete everyday tasks like banking.
M&T Bank is the first American bank to partner with Magnusmode on this technology.
Diarllo Renford, a 17-year-old autistic graduate from Sweet Home High School, joined the project through his sister Stephanie Tisdale, vice president of M&T. Renford is seen throughout the card game demonstrating step by step banking instructions.
"I think it can help a lot of people who are on the spectrum and I think it could help a lot of people in the future," Renford said.
Once non-verbal, the teenager is now able to set up their own bank account, fill out deposit slips and use an ATM with little help thanks to the app.
"I'm so proud of him," Tisdale said. "After graduating from high school last week, he's come such a long way and seeing him get involved and be so independent now is a miracle for me. "
The developers of Magnusmode will continue to add card games to the MagnusCards app to help with other things like transportation, healthcare, and shopping. Anyone can use it, but it has helped other users including those with acquired brain damage, Down's syndrome, dementia, and ADHD.