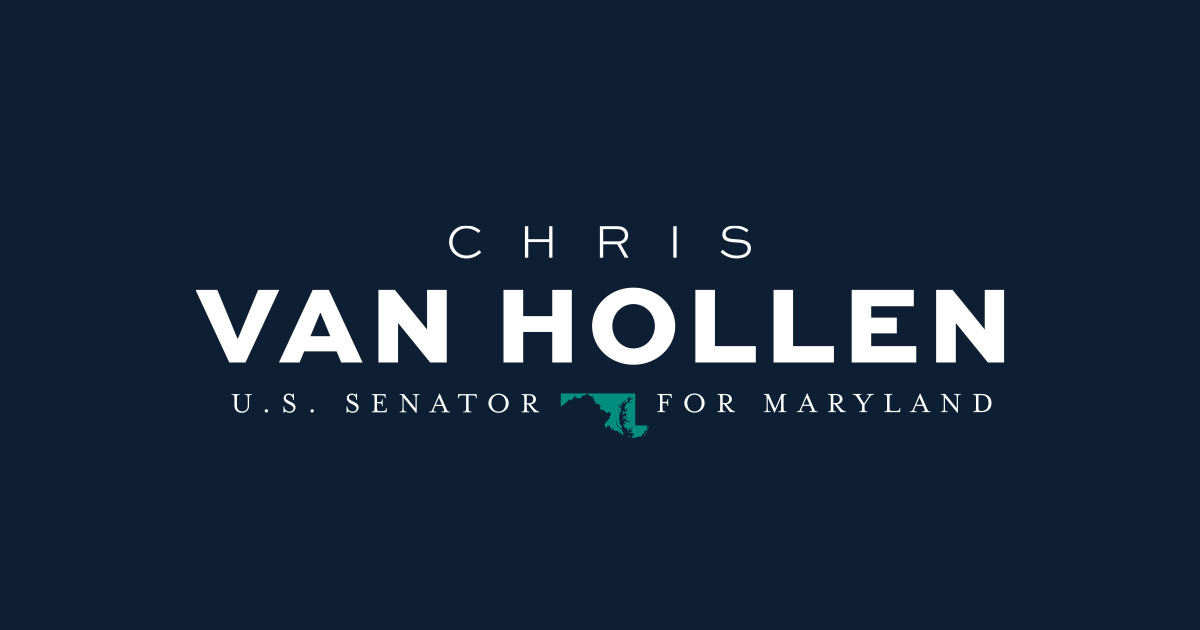 Van Hollen applauds inclusion of affordable housing in the Build Back Better framework, including funding for mobility vouchers and first-generation home purchase assistance
November 02, 2021
Today, U.S. Senator Chris Van Hollen (D-Md.) Applauded the inclusion of more than $ 40 billion in affordable housing initiatives under the Build Back Better Framework program, including $ 24 billion for support rent assistance and $ 300 million for additional services to help make it more affordable. for families with young children to relocate to areas with greater opportunity, in accordance with its bipartite law on family stability and opportunity vouchers. The bill also expands homeownership with $ 5 billion to subsidize 20-year mortgages for first-generation first-time homebuyers, as outlined in the Low-Income First-Time Home Buyers Act. Senator Warner and Senator Warnock, and $ 10 billion in down payment assistance to provide first-generation first-time homebuyers $ 20,000 or 10% of the purchase price in financial assistance for down payment, closing costs and fees to reduce interest rates, as provided for in the Down payment towards equity Law of 2021, which Senator Van Hollen helped to present. Senator Van Hollen lobbied for the inclusion of these provisions to help new homeowners, improve home ownership among Americans of color and help close the racial wealth gap.
"For American families, few things are more important than having an affordable place to call home. Whether it's accessing the resources needed to own a home or helping families move to areas with better opportunities, ensuring that more Americans are able to reach these goals. This is why I fought to increase the number of housing vouchers and to offer mobility services as well as to offer first-generation first-time buyers greater financial support within the framework of the Better Reconstruction Framework. These elements are essential to our mission to provide more economic opportunity and shared prosperity for all Americans ", said Senator Van Hollen.
The bill also includes the following investments supported by Senator Van Hollen:
$ 10 billion to support public transit projects that provide access to affordable housing; improve the mobility of low-income users; and improving access to jobs, education opportunities and community services. This provision mirrors the Public Transportation Expansion Act, which Senator Van Hollen co-wrote with Senator Ossoff.
$ 25 billion for the production of affordable and accessible housing, including $ 10 billion for the HOME investment partnership program and $ 15 billion for activities to support the preservation and creation of new affordable rental housing for poorest households.
$ 250 million for the Housing Investment Fund to create a new competitive subsidy program for CDFIs to increase investment in the development, rehabilitation, financing or purchase of affordable housing primarily intended for low and modest income tenants and owners, as well as development facilities.
$ 500 million for supportive housing for seniors under section 202.
$ 5 billion to fix lead paint decontamination and create healthy homes.
$ 3 billion for the Community Restoration and Revitalization Fund to create a new competitive grant program for nonprofits to conduct affordable housing and neighborhood revitalization activities in neighborhoods experiencing cycles of plague and abandonment, including $ 500 million for community land trusts and shared ownership programs.
---
---
Previous article